Movie News
Rumored The Wachowskis' JUPITER ASCENDING Plot Details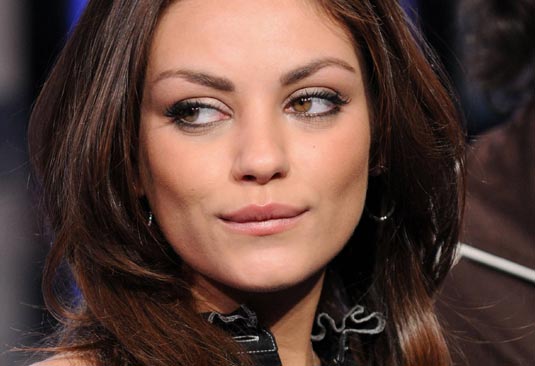 Finally something about that Jupiter Ascending movie! Almost an unbelievable thing guys, but we have some great rumors ('cause there's still nothing official) that include the possible plot details for the upcoming Andy and Lana Wachowski directed project.
We already knew the movie will show us some weird sci-fi action combination, but – how weird? Check the rest of this report to find that out!
First of all, folks from Vulture report that Mila Kunis will lead us through the movie, which is a good thing I guess, especially when they add that: "she actually possesses the same perfect genetic makeup as the Queen of the Universe and is therefore a threat to her otherwise immortal rule."
We previously reported that Channing Tatum is also on board to play the male lead, but all of the sudden comes the word that Joseph Gordon-Levitt could jump in as well.
Yeah, yeah, Gordon-Levitt, I know you love this rumor, but here I go again – there's nothing official – so don't get too enthusiastic about it!
As for the plot-rumors, here's how Vulture's source describes the whole thing:
"Imagine a universe in which human beings are just the Cro-Magnons, or even the Australopithecines, of what beings can ultimately go on to become in the galaxy. It's a return to form for the Wachowskis, because these higher forms of life are watching us from other, albeit this time non-meta worlds, but actual, other worlds, as in planets and moons. These evolved beings fall into various different groups, all of which share some human DNA but who have become evolved after being bred with animal DNA to heighten their best characteristics – e.g., soldiers getting their fearlessness, strength, and a pack mentality from wolves; workers getting their industriousness and reputation for diligence from bees "
And for the end – we also have information that the pic is the first in a planned trilogy. So let me ask you just one thing guys: this sounds great, or – fucking great?
Huh! This galaxy-update is really something special…
And I forgot to take my meds, so if you'll excuse me…
P.S. I'll be back to read your comments, so go ahead, let us know what you think about Jupiter Ascending so far!