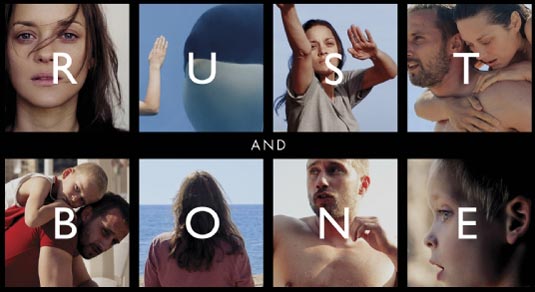 Today we have two new posters  for the upcoming drama film Rust & Bone, starring Marion Cotillard (The Dark Knight Rises, Inception) and Matthias Schoenaerts (Bullhead).
Cotillard plays a whale trainer at a place not entirely unlike Sea World. One day she meets a dude (Matthias Schoenaerts) who spends his time bum fighting in backyards. Hey, we've all been there. They seem to be as different as humanly possible, but when one of the whales decides to go rogue, the two form an unexpected relationship.
Rust & Bone is directed and written by Jacques Audiard, (A Prophet) and is set to hit theaters on November 16th, 2012 in limited release.