Movie News
Sam Rockwell Joins Brad Pitt for Cogan's Trade
More casting news, guys!
Sam Rockwell
is in talks to re-team with his
The Assassination of Jesse James By the Coward Robert Ford
director
Andrew Dominik
and co-star
Brad Pitt
for the comedic crime saga
Killing Them Softly
.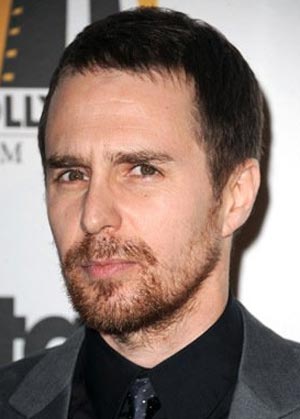 Now, when we shared official details with you, make sure you check out the rest of this report…
Cogan's Trade
tracks Jackie Cogan's career in a gangland version of law and order. For Cogan is an enforcer; and when the Mob's rules get broken, he gets hired to ply his trade – murder. In the gritty, tough-talking pages of Higgins's 1974 national best-seller, Cogan is called in when a high-stake card game under the protection of the Mob is heisted. Expertly, with a ruthless businessman's efficiency, a shrewd sense of other people's weaknesses, and a style as cold as his stare, Cogan moves with reliable precision to restore the status quo as ill-conceived capers and double-dealing shenanigans erupt into high-voltage violence. This will be Rockwell's second time working with Brad Pitt and Dominik. Of course the other names will also come on board, like his other "Jesse James" co-star
Casey Affleck
who has been rumored to possibly star in the film as well. Pitt and his Plan B partner Dede Gardner will produce with Chockstone's Steve Schwartz and Paula Mae Schwartz, while Roger Schwartz will serve as a co-producer. Inferno Entertainment will finance the film and handle its international sales. Inferno's Bill Johnson and Jim Seibel will exec produce with Marc Butan. With every new casting news, we'll be right here!