Movie Posters
Sandra Bullock's "The Blind Side" Trailer, Poster and TV Spot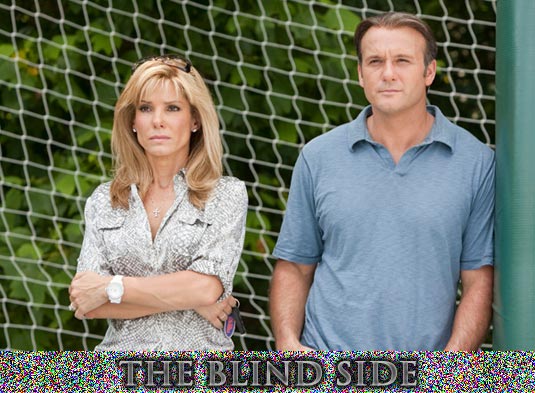 Below we have trailer, TV spot and poster for Sandra Bullock's next movie "The Blind Side," the true story of now-NFL player Michael Oher and the family that adopted him when he was a homeless teenager.
Synopsis: A poor, undereducated 344-pound African-American teenager in Memphis, whose father was murdered and whose mother was a crack addict, is shuffled through the public school system, despite his low grade point average and absenteeism. But his tremendous size and quickness attracts the interest of a wealthy white couple who take him in and groom him both athletically and academically to become one of the top high school football prospects in the country.
"The Blind Side" is both written and directed by John Lee Hancock (Hard Time Romance, The Rookie, The Alamo). This is based on Michael Lewis' book "The Blind Side: Evolution of a Game."
Warner Brothers is bringing "The Blind Side" to theaters everywhere on November 20th, 2009.
The Blind Side Trailer:
The Blind Side TV Spot #1:
[flv width="515″ height="320″]http://wbads-91.vo.llnwd.net/e1/wbmovies/blindside/spots/TheBlindSide10.flv[/flv]