Movie News
THE MAGNIFICENT SEVEN Remake Loses Cruise And Gets New Writer
Tom Cruise is no longer involved in MGM's remake of the 1960 western The Magnificent Seven, which itself was a remake of Akira Kurosawa's 1954s Seven Samurai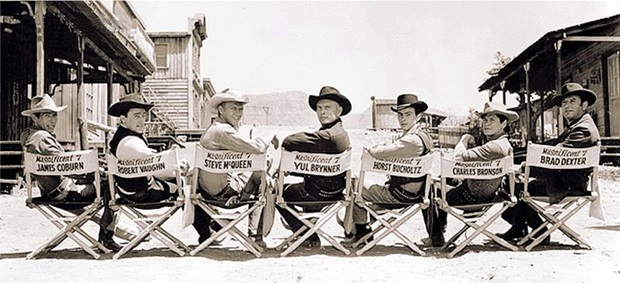 According to The Wrap,
Tom Cruise
is no longer involved in MGM's remake of the 1960 western classic
The Magnificent Seven
, which itself was a remake of
Akira Kurosawa
's 1954s
Seven Samurai
. If that's a good thing in your books, please also take note that
Saving Mr. Banks
and
The Blind Side
director
John Lee Hancock
has come onboard to rewrite the project. Cruise who has a pretty hectic schedule first became interested in the role back in 2012. The original draft of the script was written by
Nic Pizzolatto
who is behind HBO's upcoming drama series '
True Detective
'. The initial screenplay is based on the
John Sturges
western, which starred
Yul Brynner, Steve McQueen, Charles Bronson, Robert Vaughn, James Coburn, Brad
Dexter
and
Horst Buchholz
. The story follows a group of American gunman hired to protect a small Mexican village from a group of savage bandits led by Calvera (
Eli Wallach
). Hancock is no stranger to the western genre, having co-written and directed the 2004 movie
The Alamo
, starring
Dennis Quaid, Billy Bob Thornton
and
Jason Patric
. It is unclear if he is being considered for the job of directing a movie since no director has been hired for
The Magnificent Seven
, which comes to theaters in 2015. Things are going to get better. Stay tuned.