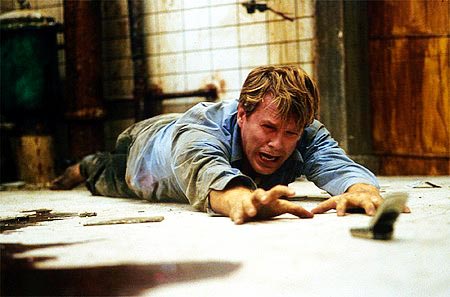 Lionsgate has announced that Cary Elwes will reprise his role of Dr. Lawrence Gordon (survived in the first SAW film) in Saw VII 3D. The full cast includes Tobin Bell, Elwes, Costas Mandylor, Betsy Russell, Sean Patrick Flanery, Gina Holden, Chad Donella, Laurence Anthony, Dean Armstrong and Naomi Snieckus. Here is the plot of the film:
As a deadly battle rages over Jigsaw's brutal legacy, a group of Jigsaw survivors gathers to seek the support of self-help guru and fellow survivor Bobby Dagen, a man whose own dark secrets unleash a new wave of terror.
Directed by Kevin Greutert (Saw VI, Old Friends) from a script by Patrick Melton and Marcus Dunstan, it is the first theatrical feature to be shot on the SI-3D digital camera system. Saw VII 3D will hit theaters October 22, 2010, opposite the Paranormal Activity 2.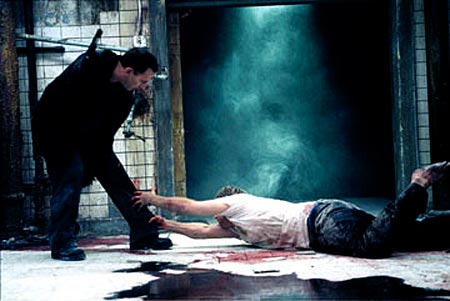 Saw | Michael Emerson and Cary Elwes