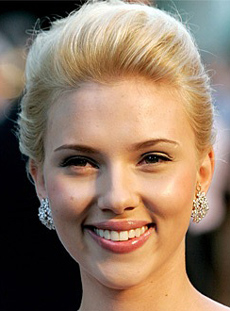 Few days ago we had a little chat about the upcoming David O. Russell's project Old St. Louis, so you already know that Vince Vaughn and young Chloe Moretz are already involved in the whole thing.
But today, we're here to report that lovely Scarlett Johansson is in talks to star as Vaughn's lover and secretary in the forthcoming movie!
Old St. Louis is a story of a traveling salesman who has been an absentee father, and how his life changes when his daughter becomes part of his life.
Like we previously reported, Vaughn will be playing a divorced businessman, who tries to combine his latest cross-country work trip with an attempt to reconcile with the teenage daughter he rarely sees.
Daughter is young Moretz, and now we should add Johansson as a secretary who is secretly romancing a traveling salesman.
And although we had a chance to hear that director Russell is responsible for the story, there are already some reports that the project had been around for years "earlier in the decade, it was called Toy Men and set up for Sony's Columbia Pictures, with a script alternately worked on by Steve Pink and Allen Loeb."
But now that it's been rewritten by Russell, it bears only his name and a new title.
However, the Old St. Louis family drama is expected to start shooting this October. We'll keep you updated!