Movie News
Steve Zallian To Script The Girl Who Played With Fire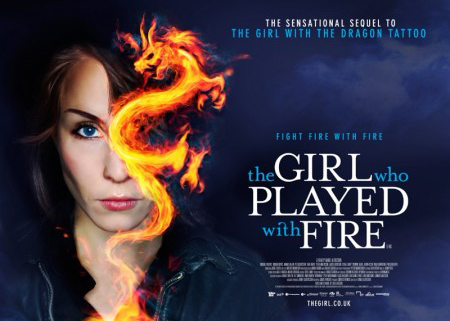 Looks that the
The Girl With The Dragon Tattoo
is already a
history
. Exactly, because the new girl is in town, and this time:
The Girl Who Played With Fire
. Sounds familiar? Well, that's the point, since we're here today to share with you something exclusive, folks from Sony has begun deal talks with
Steve Zaillian
to adapt the second installment of the
Millennium Trilogy
of crime novels written by
Stieg Larsson
! So, director
David Fincher
continues to audition actresses to play computer hacker Lisbeth Salander in Sony Pictures Entertainment's The Girl With The Dragon Tattoo, with production that is set to begin this fall with
Daniel Craig
playing journalist Mikael Blomkvist and with
Robin Wright Penn
in the role of Erika Berger, the publisher of crusading finance magazine Millennium. Sony Pictures plans to release The Girl With The Dragon Tattoo December 21, 2011 and they already work very busy on a sequel. Well, we guess that nothing could go wrong with this project, and they perfectly know that. Let us remind you that the series has sold over 27 million copies worldwide! On the other hand, Steve Zaillian penned the script for The Girl With The Dragon Tattoo as well, and it seems guys from Sony are planning to stick with the same scriptwriter for the whole trilogy.