Movie News
Scarlett Johansson Joins Robert Downey Jr. in Gravity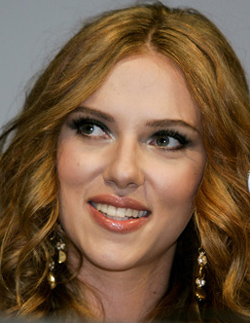 Scarlett Johansson
is set to star in the
3D
sci-fi film
Gravity
alongside
Robert Downey Jr
. Surprise, or not, it looks that Johansson will be the part of
Alfonso Cuaron
's upcoming (and quite ambitious) project, playing the sole survivor of a failed space mission who tries to make her way back to Earth. Like we mentioned,
Gravity
definitely sounds like something huge, so no wonder it's already being described as "the most ambitious film, technology-wise, since Avatar." Or, if you prefer, 60% CG feature animation with the balance being hybrid CG and live action elements! Here's detailed description of this project: "Starring Robert Downey Junior, the film is a contemporary survival thriller that follows a woman as she attempts to make her way back to earth after a satellite crash sets off a chain reaction of further crashes. Because it's set in space, most shots require every element to float in zero-gravity. But then factor in that this is a stylish Cuarón flick, directed with his trademark languid feel, and you begin to realise the full scale of our challenge. Cuarón's long and fluid style (the opening shot alone is slated to last at least 20 minutes) leaves no cut points to hide behind. In short, this is a hybrid of a fully animated, photo-real feature film with a blockbusting visual effects movie." Johansson, who recently worked with Downey on
Iron Man 2
, is stepping in for
Angelina Jolie
, who was attached to the picture when it was set up at Universal (now Warner Bros and Legendary Pictures are in charge for Gravity), but, according to some reports, she left the project after "she learned she'd have to share screen time with a leading man." Just another rumor, or true, we have no idea, but still it could be nice to see lovely Scarlett in this kind of movie, right? Shooting will begin this summer, with a planned 2012 release . Stay tuned!