IMDB have released a collection of six new character posters for Marvel's Thor movie, featuring shots of Thor (Chris Hemsworth), Sif (Jaimie Alexander), Jane Foster (Natalie Portman), Odin (Anthony Hopkins), Heimdall (Idris Elba), and Loki (Tom Hiddleston).
Thor centers on the powerful but arrogant warrior who's cast out of the fantastic realm of Asgard and sent to live amongst humans on Earth, where he soon becomes one of their finest defenders.
Director Kenneth Branagh (Henry V, Frankenstein, Sleuth) and I Am Legend scribe Mark Protosevich bring Marvel Comics strongman Thor (played by Star Trek's Chris Hemsworth) to the big screen in this big-budget adventure that chronicles the mystical roots of the Asgardian god.
See Thor in 2D and 3D in theaters this May 6th.
Take a look below and give us your thoughts on this latest collection of posters. Which ones are your favorites?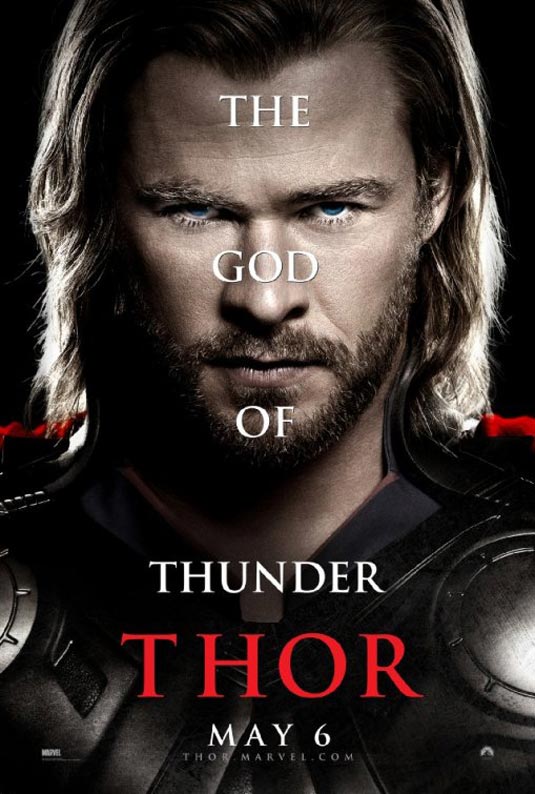 Thor Poster, Chris Hemsworth as Thor

Thor Poster, Jaimie Alexander as Sif

Thor Poster, Natalie Portman as Jane Foster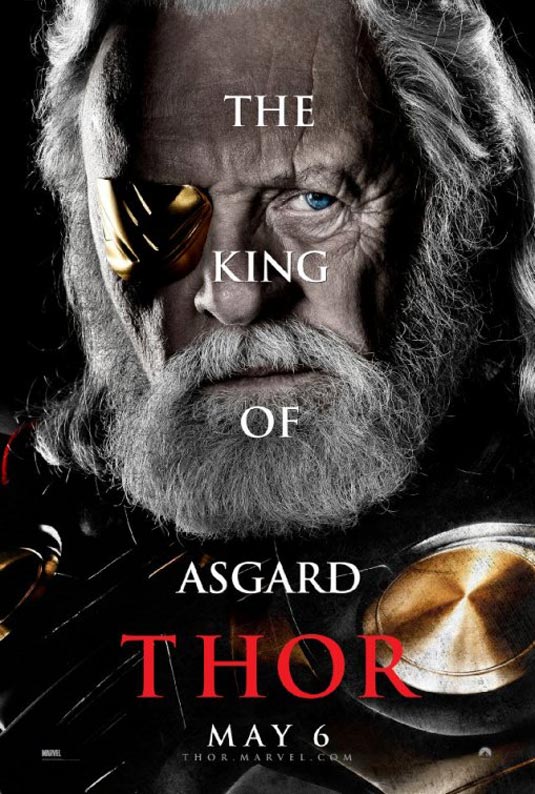 Thor Poster, Anthony Hopkins as Odin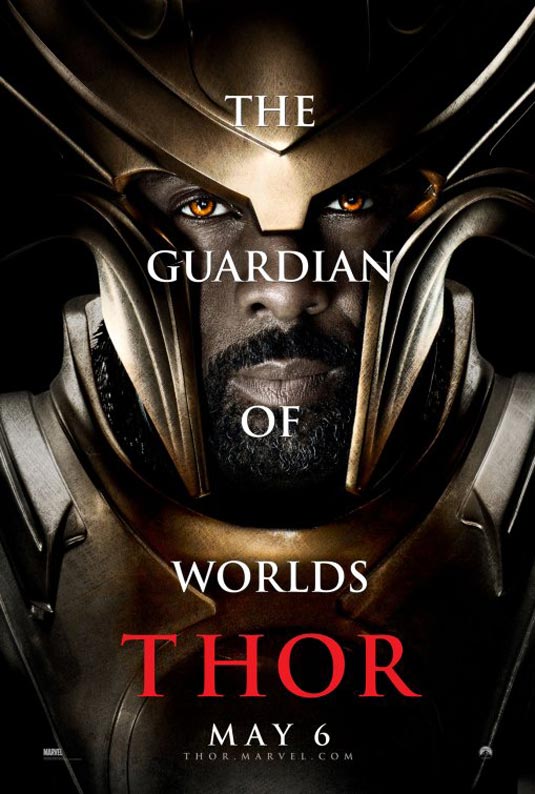 Thor Poster,  Idris Elba as Heimdall