Stella Artois is launching the ultimate competition for film fans, offering aspiring stars the chance to play Jacques d'Azur, the legendary (and fictitious) "King Of Cannes," in a biographical film about his life. In addition to playing the leading role in the film, the lucky winner will also attend the prestigious Cannes Film Festival, to premiere their short film at an exclusive Stella Artois event.
Budding stars can submit a casting audition online at castingcall.stellaartois.com. Using the latest in webcam and video techniques, participants can produce their casting film, which they can then share with family and friends online.
To enter all you need to do is go to http://castingcall.stellaartois.com and follow the instructions. Using your webcam you will film a scene which will be seamlessly morphed with a stunning leading lady's scenes to produce a casting film which can be shared with friends and family online. On April 1st, all submitted casting tapes will be put before a panel of distinguished judges who will select a short list of 200 Jacques' hopefuls, to be announced on April 5, 2011. The star of the film will be chosen from this short list.
"To celebrate our Cannes Film Festival sponsorship and the 'King of Cannes' Jacques d'Azur, we're offering one lucky fan the experience of a lifetime," said Alexander Lambrecht, Global Marketing Manager at Stella Artois. "Now, Stella Artois fans around the world will have the chance to see their own creation online, and one fan will appear on the big screen at the home of the world's most prestigious film event, the 64th annual Cannes Film Festival. This truly is a once in a lifetime opportunity and we can't wait to meet our new leading man or leading lady."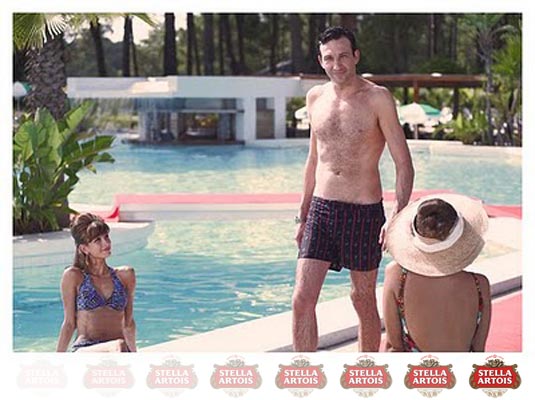 Members of La Société – Stella Artois' exclusive membership group based in New York City – will also be eligible to play a "best supporting actor" role in the film, created specifically for members of the program.
Press Conference Jacques d'Azur Cannes
[youtube]http://www.youtube.com/watch?v=9Km9Awzvnvk[/youtube]
In true movie star style, the Jacques d'Azur film will premiere at a Stella Artois event during the 2011 Cannes Film Festival, to be followed by a party at Chez Jacques' – Stella Artois' luxurious, invitation-only lounge at the Carlton Hotel's exclusive beachfront in Cannes.
The winner will jet off to Cannes to film their part, and will then be treated to a five star experience befitting their newfound celebrity In true film star style. The premiere will be followed by a star studded party at Chez Jacques', Stella Artois' luxury, invitation-only lounge at the Carlton Hotel's exclusive beachfront property in Cannes.
For more information, or to audition to be Stella Artois' next star, visit www.stellaartois.com.
Introduction to Jacques d'Azur
[youtube]http://www.youtube.com/watch?v=74jEfQNCJKw[/youtube]