Movie News
Stephen Dorff Named to Replace Matt Dillon in Boot Tracks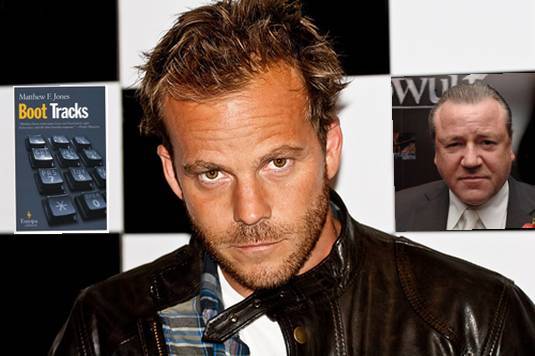 The Blade villain Stephen Dorff was named to replace Matt Dillon in the indie neo-noir thriller Boot Tracks, and veteran Ray Winstone has also joined the cast of Boot Track, with Michelle Monaghan as the female lead character.
David Jacobson (Down in the Valley, Dahmer) is set to helm from a script by Matthew F. Jones, who based it on his novel of the same name.
The tough short prose of this remarkably visual novel is permeated with sensory immediacy. One can almost noticed the distinctive smell of stale sweat and the cheap musty kind of sweet perfume mixed with the scent of the unwashed bodies of the author's unpleasant, alienated and often-grotesque characters.
This novel tells a simple story woven with intrigue and psychological complexity. The novel's protagonist, ex-con Charlie Rankin, played by Dorff, joins with a former porn actress and sets out to exact vengeance on two people who hurt him in the past.
Monaghan will play the ex-porn star who's now a poetry-writing freak, while Winstone will play the Buddha, who kept Rankin relatively safe in prison as an alternate for all favors mansion.
Michelle Monaghan, from this year's Source Code, can be seen opposite Gerard Butler in this fall's Machine Gun Preacher.
Dorff may become a kind of expert in pornography as he will appear as porn star Dick Shadow in the sex industry comedy Bucky Larson: Born to Be a Star. Christina Ricci is signed to co-star. You can also catch him in Tarsem Singh's Immortals and Brian A Miller's Officer Down (2012).
Follow us on Twitter.