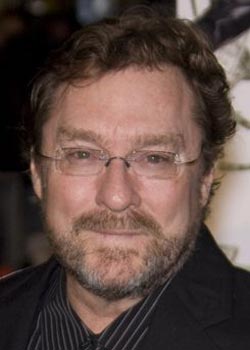 No Country for Old Men star, Stephen Root is the latest one to join the cast of an upcoming Clint Eastwood's biopic J. Edgar.
We already wrote about this project, so you know that it's currently in production and that some interesting cast is already on board: Leonardo DiCaprio, Judi Dench, Damon Herriman, Josh Lucas, Armie Hammer and Ed Westwick. Now add Root!
The story will mainly follow Hoover and Toulson as young men, but several flash forwards will be scattered throughout the film that show the two as old men in their seventies. While initially only colleagues, Hoover and Toulson will share an onscreen kiss following an altercation, which then leads to Hoover bringing Toulson in as the FBI director's right-hand man.
DiCaprio plays controversial figure J. Edgar Hoover, the director of the FBI from 1935 up until his death in 1972.
Armie Hammer stars as Hoover's alleged lover, Clyde Tolson, Ed Westwick as Agent Smith, an operative hired by Hoover himself to write his biopic, Josh Lucas will portray Charles Lindbergh, Damon Herriman is Bruno Hauptmann, accused of kidnapping Lindbergh's 20-month baby in 1932 while Naomi Watts plays Helen Gandy, Hoover's loyal secretary.
Now Root will portray Arthur Koehler, described as "an introverted man and wood specialist who helps J. Edgar Hoover piece together the mystery of the Lindbergh kidnapping case through an examination of the ladder used by the abductor."
Clint Eastwood is directing the movie from a script by Dustin Lance Black.
A specific release date has not been announced yet, but as usual, we'll keep an eye on J. Edgar, so stay tuned!