Movie News
Steven Spielberg to Direct First 'Tintin', Peter Jackson Second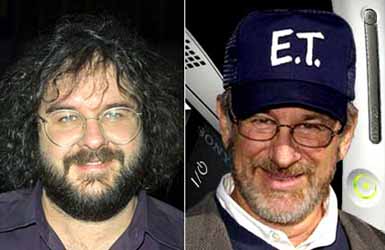 Speculations about the order of the directors for the "
Tintin
" film trilogy have partly been answered. In an interview with
Andy Serkis
has revealed that
Steven Spielberg
and
Peter Jackson
have been tapped to direct the first and second "Tintin" films. Talking about him being reunited with Jackson for the project, the man behind the character of Gollum in "Lord of the Rings" series revealed,
"Steven Spielberg is directing the first one, and then Peter Jackson is doing the second."
Despite revealing the directors' order for the first two films, Serkis didn't say who might be directing the third film. He further explained that the majority of the principal photography should start in September, but following the writers' strike, the schedules were moved a bit. The first of the "Tintin" trilogy is slated for 2009 release followed by "Tintin 2" in 2010.