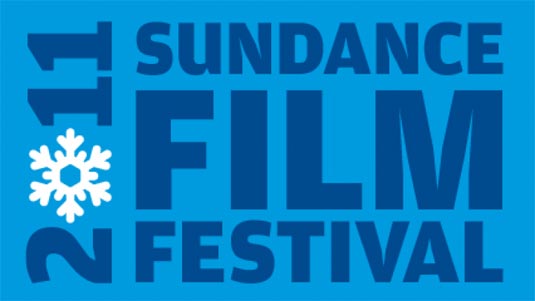 The
2011 Sundance Film Festival
awards have been announced.
Drake Doremus
'
Like Crazy
and
Peter D. Richardson
's documentary
How to Die in Oregon
won the grand jury prizes for American films at the 2011 Sundance Film Festival awards ceremony.
Jason Reitman
presented the grand jury prize for U.S. dramatic film to Drake Doremus' Like Crazy, one of the big sales of the fest
. Doremus also wrote the script with
Ben York Jones
. The movie starring
Felicity Jones, Anton Yelchin
and
Jennifer Lawrence
follows young American guy and a young British girl meet in college and fall in love. Their love is tested when she is required to leave the country and they must face the challenges of a long-distance relationship. Felicity Jones of Like Crazy also won a special jury award for acting. Producer Jonathan Schwartz and writer-director Drake Doremus accepted the award for the British actress, who was working in England.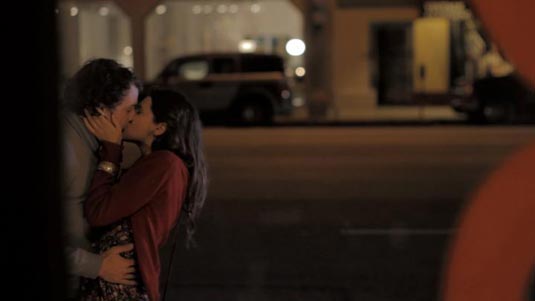 Anton Yelchin and Felicity Jones in Like Crazy
The grand jury prize for U.S. documentary film was awarded to
How to Die in Oregon
, directed by
Peter D. Richardson
. "In 1994 Oregon became the first state to legalize physician-assisted suicide.
How to Die in Oregon
gently enters the lives of terminally ill Oregonians to illuminate the power of death with dignity," the film is described.
Danfung Dennis
's
Hell and Back Again
take top honors in the World Documentary section, winning the grand jury prize and cinematography. The festival's four audience awards went to
Circumstance
in U.S Dramatic,
Buck
in U.S. Documentary,
Kinyarwanda
in World Dramatic and
Senna
in World Documentary.
Martha Marcy May Marlene
took best directing for
Sean Durkin
. Anne Sewitsky's
Happy Happy,
which is described by the fest as "a perfect housewife, who just happens to be sex-starved, struggles to keep her emotions in check when an attractive family moves in next door," won the Grand Jury Prize in the World Dramatic competition.
Paddy Considine
's
Tyrannosaur
was also a major winner, taking directing and a special jury prize for acting.
Mike Cahill
's
Another Earth
is the recipient of this year's
Alfred P. Sloan Feature Film Prize
which carries a $20,000 by the Alfred P. Sloan Foundation for an outstanding feature film focusing on science or technology as a theme, or depicting a scientist, engineer, or mathematician as a major character. The complete list of winners: Grand Jury Prize (Dramatic)
Like Crazy
Grand Jury Prize (Documentary)
How To Die In Oregon
World Cinema Jury Prize (Dramatic)
Happy, Happy
World Cinema Jury Prize (Documentary)
Hell and Back Again
Directing Award (Dramatic)
Martha Marcy May Marlene
, directed by Sean Durkin Directing Award (Documentary)
Resurrect Dead: The Mystery of the Toynbee Tiles
, directed by Jon Foy Audience Award (Dramatic)
Circumstance
Audience Award (Documentary)
Buck
World Cinema Audience Award (Dramatic)
Kinyarwanda
World Cinema Audience Award (Documentary)
Senna
The Best of NEXT Audience Award:
to.get.her
World Cinema Directing Award (Dramatic)
Tyrannosaur,
directed by
Paddy Considine
World Cinema Directing Award (Documentary)
Project Nim,
directed by
James Marsh
Waldo Salt Screenwriting Award (Dramatic)
Another Happy Day,
Sam Levinson World Cinema Screenwriting Award:
Restoration,
Erez Kav-El Editing Award (Documentary)
If a Tree Falls:
A Story of the Earth Liberation Front, Matthew Hamachek and Marshall Curry World Cinema Editing Award (Documentary)
The Black Power Mixtape 1967-1975
Excellence in Cinematography Award (Dramatic)
Pariah
Excellence in Cinematography Award (Documentary)
The Redemption of General Butt Naked
World Cinema Cinematography Award (Dramatic)
All Your Dead Ones
World Cinema Cinematography Award (Documentary)
Hell and Back Again
Drake Doremus on his Like Crazy
[youtube]http://www.youtube.com/watch?v=uWBQJ_DbHqw[/youtube] Special Jury Prize (Dramatic)
Felicity Jones
for Like Crazy Special Jury Prize (Dramatic)
Another Earth,
Mike Cahill and Brit Marling Special Jury Prize (Documentary)
Being Elmo:
A Puppeteer's Journey
World Cinema Special Jury Prize (Documentary)
Position Among The Stars
World Cinema Special Jury Prize: Dramatic
Tyrannosaur
, for acting Alfred P. Sloan Prize
Another Earth
, directed by Mike Cahill Sundance/NHK International Filmmakers Award:
Cherien Dabis
The Jury Prize in Short Filmmaking:
Brick Novax pt 1 and 2
, Director/Screenwriter: Matt Piedmont The Jury Prize in International Short Filmmaking :
Deeper Than Yesterday
, Director/Screenwriter: Ariel Kleiman, Australia The Shorts Jury Honorable Mentions in Short Filmmaking to:
Choke
, Drector/Screenwriter: Michelle Latimer, Canada
Diarchy
, Director/Screenwriter: Ferdinando Cito Filomarino, Italy
The External World
, Director/Screenwriter: David O'Reilly, Germany, Ireland
The Legend of Beaver Dam
, Director: Jerome Sable; Screenwriters: Jerome Sable and Eli Batalion, Canada
Out of Reach
, Director/ Screenwriter: Jakub Stozek, Poland
Protoparticles
, Director/Screenwriter: Chema García Ibarra, Spain
Peter D. Richardson on his documentary How to Die in Oregon
[youtube]http://www.youtube.com/watch?v=tB8yX3QmmVE[/youtube]