Movie Photos
THE AMAZING SPIDER-MAN 2 Reveals… President Roosevelt?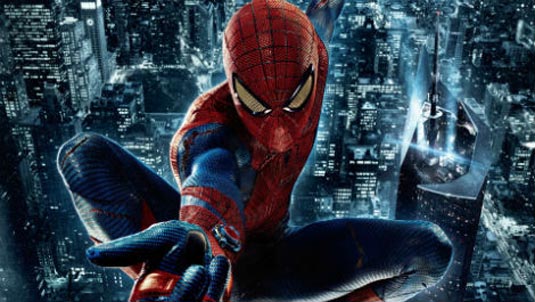 As the New York production of The Amazing Spider-Man 2 continues, director Marc Webb is back on Twitter with another mysterious image from the set. This time it appears to be a collage image of America's 32nd President, Franklin Delano Roosevelt, along with the hashtag "#thepassage". Check it out below!
One potential connection between the image and the Spider-Man franchise is New York's Roosevelt Island, named after the President and featured in Sam Raimi's 2002 feature film for the climactic battle between Spidey and the Green Goblin. If you've got other theories, however, feel free to share them in the comments. In The Amazing Spider-Man 2, Peter Parker (Andrew Garfield) finds that life is busy – between taking out the bad guys as Spider-Man and spending time with the person he loves, Gwen (Emma Stone), high school graduation can't come quickly enough. Peter hasn't forgotten about the promise he made to Gwen's father to protect her by staying away – but that's a promise he just can't keep. Things will change for Peter when a new villain, Electro (Jamie Foxx), emerges, an old friend, Harry Osborn (Dane DeHaan), returns, and Peter uncovers new clues about his past. Also starring Martin Sheen, Shailene Woodley, Paul Giammatti, Felicity Jones and Colm Feore, The Amazing Spider-Man 2 hits the theaters on May 2nd, 2014.