Movie Photos
THE AMAZING SPIDER-MAN 2: First Look At Shailene Woodley As Mary Jane Watson Plus Set Photos of Andrew Garfield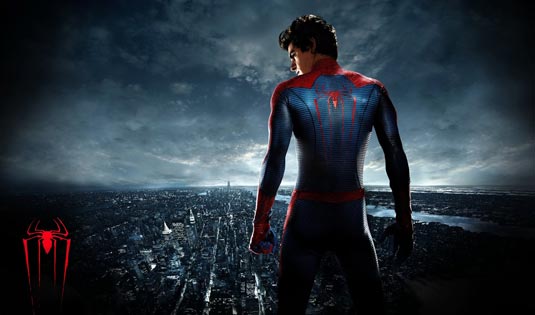 While director
Marc Webb
has been showing fans a number of unique photos from the
The Amazing Spider-Man 2
set, we haven't really seen much of the Spidey himself,
Andrew Garfield
. But, he was captured today performing stunts as Peter Parker, and later doing more stunts in his new Spider-Man costume. What most people didn't know was that
Shailene Woodley
was on the New York City set today as well. The actress will be playing MJ in Marc Webb's The Amazing Spider-Man 2, a role that
Kirsten Dunst
played in the
Sam Raimi
trilogy. The actor is seen trying to cover up his suit (or perhaps just stay warm) with a large, hooded trench coat, but we do get a few nice glimpses of his new mask at work. We also see him hanging upside down from a wiring rig out of costume. Check out the latest shots from the set of this upcoming superhero sequel in the gallery below.
The Amazing Spider-Man 2 comes to theaters on May 2nd, 2014 and also stars
Emma Stone
,
Jamie Foxx
,
Sally Field
,
Dane DeHaan
,
Martin Sheen
and
Felicity Jones
.