Movie News
THE BOOK THIEF Begins Shooting in Germany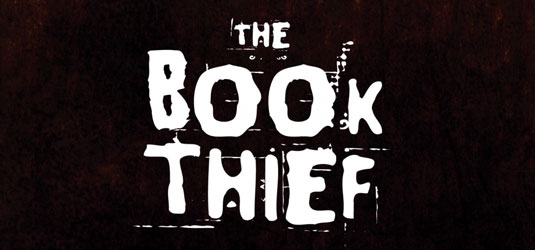 The Book Thief, an adaptation of Markus Zusack's best-selling novel of the same name, starring Geoffrey Rush and Emily Watson, has begun shooting in Germany at Studio Babelsberg.
British director Brian Percival, whose work includes hit BBC period drama Downton Abbey, is helming the feature, which 20th Century Fox Pictures is producing and which will shoot on location in Berlin, in the eastern German city of Gorlitz and in the surrounding countryside.
Set in Germany during WWII, The Book Thief focuses on young Liesel, played by French actress Sophie Nelisse, who made her debut in Monsieur Lazhar (2011), a girl who finds solace from the horrors around her by stealing books and sharing them with others. All the while, her adoptive parents (Rush and Watson) are sheltering a Jewish refugee under the stairs of her home.
First published in 2006, the novel by Australian-born Zusack spent some 230 weeks on the New York Times bestseller list.
20th Century Fox Pictures is set to present The Book Thief in January next year, with a Feb. 13th release in Germany, making the feature a near shoe-in for a gala slot at next year's Berlin Film Festival.