Movie News
THOR: THE DARK WORLD Trailer Confirmed To Be Attached To IRON MAN 3 Premiere?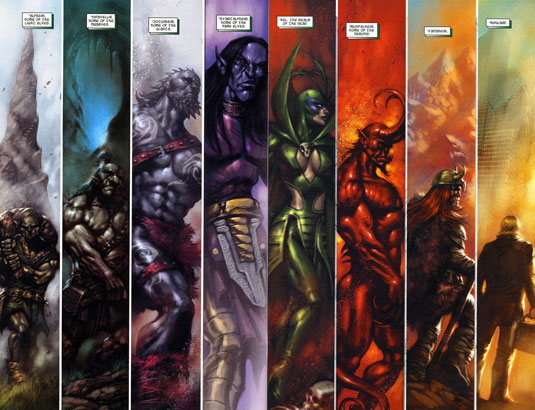 After recent rumors that we'll see the first trailer for Thor: The Dark World next month, it appears that we'll definitely see a preview of sorts premiering with international screenings of another Marvel sequel, Iron Man 3. It has been widely speculated for some time now that the first trailer for highly-anticipated sequel, Thor: The Dark World, would be attached to theatrical screenings of Iron Man 3, which opens in the United States on May 3rd, 2013. Rumors stated that the teaser would debut on April 2nd, but now, we have some confirmation that we can expect some footage to debut sometime next month. A Spanish poster for Iron Man 3 recently surfaced online (via ComicBook.com), with a tagline at the bottom saying, "Also enjoy an exclusive preview of Thor: The Dark World." There's a good chance that, with Iron Man 3 releasing in some countries a week earlier than in the US, we'll see a Thor trailer shortly before the last Iron Man installment opens.
Stay tuned for more news! Directed by Alan Taylor, Thor: The Dark World stars Chris Hemsworth, Natalie Portman, Tom Hiddleston, Stellan Skarsgard, Idris Elba, Christopher Eccleston, Adewale Akinnuoye-Agbaje, Kat Dennings, Ray Stevenson, Zachary Levi, Jaimie Alexander, Rene Russo and Anthony Hopkins. The film is set to hit theaters this November 8th, 2013.