Movie News
The BOURNE LEGACY Release Moves to Avoid TDKR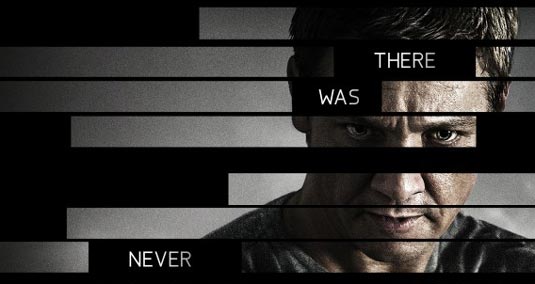 When Marvel's The Avengers hit the theaters in early May, it utterly ruined all box office competition, earning the highest place for three weeks in a row. Universal Pictures is expecting The Dark Knight Rises to do the same thing when it hits theaters on July 20th. The studio responded by moving The Bourne Legacy up one week, from August 3rd, the third weekend Christopher Nolan's Batman finale will be in theaters, to August 10th. Here is Universal's official statement regarding the release date shift:
"Just as The Avengers demonstrated marketplace sustainability that well outpaced traditional patterns earlier this summer, the industry expects a similar trajectory for The Dark Knight Rises. Moving one week further from its release will give The Bourne Legacy an even greater opportunity to maximize its opening box office potential. Moving to August 10th will also allow us to extend valuable promotion for the film across all NBCUniversal platforms during the Olympics, which will dominate television and digital audiences beginning July 27th. We are excited about this new chapter in our Bourne franchise and confident that August 10th is the right date for our film and for our industry as a whole."
The studio also confirmed that recent reshoots, which took place from June 8th through June 14th had nothing to do with the new release date. Second unit director/stunt coordinator Dan Bradley directed the reshoots in place of writer-director Tony Gilroy. The Bourne Legacy will now square off against the Warner Bros. comedy The Campaign, and Sony's dramatic comedy Hope Springs. The Jason Bourne spin-off would have opened against Total Recall and Diary of a Wimpy Kid: Dog Days if it had stayed in the August 3rd frame. The Dark Knight Rises comes to theaters July 20th, 2012 and stars Liam Neeson, Tom Hardy, Christian Bale, Joseph Gordon-Levitt, Anne Hathaway, Gary Oldman, Aidan Gillen, Marion Cotillard, Morgan Freeman. The film is directed by Christopher Nolan. The Bourne Legacy comes to theaters August 10th, 2012 and stars Rachel Weisz, Jeremy Renner, Joan Allen, Albert Finney, Oscar Isaac, Edward Norton, Stacy Keach, Scott Glenn. The film is directed by Tony Gilroy.