Movie News
The Crew of WHAT TO EXPECT WHEN YOU'RE EXPECTING Hopes it Touches the Audience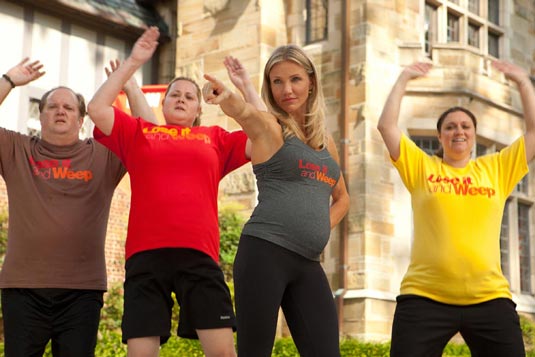 After finishing the summer comedy What to Expect When You're Expecting, the crew including director Kirk Jones and producer David Thwaites expressed their hope for the movie to succeed in portraying the pregnancy experience with genuine humor and honesty.
Co-screenwriter Shauna Cross hopes the film might push some reality back into the way pregnancy and childbirth are regarded and portrayed. "I hope that people who have gone through pregnancy feel like they can relate to it," says the screenwriter.

"And I hope the people who are going through it go easy on themselves. Maybe they'll opt to not judge themselves and open up to the generous spirit of the movie and just laugh a lot."
"I think the movie really taps into the joy of having kids," states Chris Rock. "Being a father is the best gig I've ever had, and there's really nothing anybody can do to truly prepare for everything that it is. Doesn't matter how much money you have. Doesn't matter what kind of job you have. Kids are great. And they love you no matter what."
Director Kirk Jones thinks that What to Expect When You're Expecting's combination of humor and emotion is something that should appeal to most moviegoers, regardless of their feelings about having children. "I believe that everyone, at one time or another, thinks about either having – or not having – children," says Jones. "It's a deeply human experience that's obviously not for everyone, and it doesn't have to be. But I believe that whatever our thoughts are on the matter, stories about bringing new beings into the world resonate on a deeper level. I think this movie manages to look at the way things really are for expectant parents today, and to remind us all just how fun and fulfilling it really is."
Well, the movie hit the theaters on May 18th, so if you are one of those considering having a baby, pay a visit to the nearest theater and see for yourself if it's like they say and help you in your decision. And if you're not, well, it might help you about deciding, too.