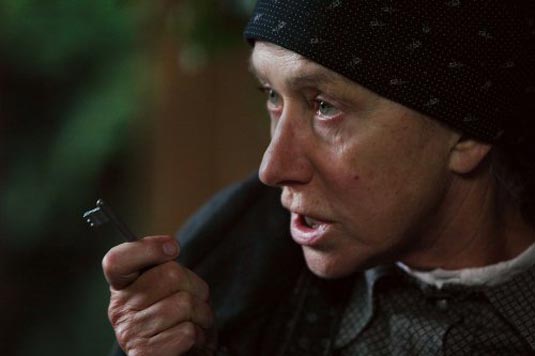 Even if you're not her fan, there's one thing you have to love about Helen Mirren – she's the real actress, no matter what she plays – the Queen or someone's maid.
And that's why I'm here to share the promo trailer for Mirren's upcoming The Door movie, which is completely different story, almost an anti-glamorous one!
The Door comes from Academy Award-winning director Istvan Szabo and is actually based on the award-winning novel of the same name written by Magda Szabo.
The movie focuses on a busy young writer struggling to cope with domestic chores, who hires a housekeeper named Emerence, recommended by a friend. As you already guess, that housekeeper is played by Mirren.
But she's definitely one strange person – stubborn, foul-mouthed and with a flagrant disregard for her employer's opinions she may even be crazy.
Still, as the story progresses, her energy and passion to help becomes clear, extinguishing any doubts arising out of her bizarre behavior.
The rest of the cast includes Martina Gedeck, Károly Eperjes, Gábor Koncz, Enikö Börcsök, Mari Nagy, Ági Szirtes and Péter Andorai.
I'm definitely interested in this movie, but unfortunately at this moment there's still nothing about the US release date.
As usual, I'll keep an eye on it, so if you share my opinion on this project – make sure you stay tuned for more!