Movie News
Zoe Kazan and Michael Stahl-David Signed for Sci-Fi Romance IN YOUR EYES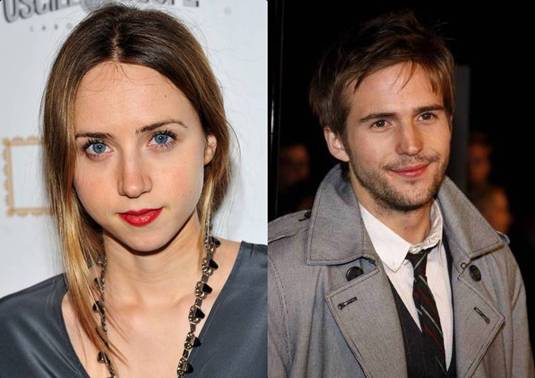 A couple of weeks ago it was reported that Abigail Spencer (Mad Men) would be taking the lead in the Joss Whedon-scribed indie In Your Eyes, which Brin Hill will direct.
But now comes word that the sci-fi romance In Your Eyes has a more than capable replacement ready to step in — Michael Stahl-David (Cloverfield) and Zoe Kazan (Meek's Cutoff) have landed the lead roles.
The story is based on 'two seemingly polar opposites who are deeply connected in ways neither could have ever imagined.'
Stahl-David stars as
Dylan, a boyish-looking man who served time in jail for robbery when he refused to rat on his accomplices. Now, he is living in a trailer in New Mexico.
Kazan stars as
Rebecca, an attractive but skinny and slightly awkward woman, who is married to an older doctor and living in Connecticut. The two have a powerful connection, and they can hear and see each other, even though they have never met.
Shooting is set to start in Los Angeles and Boston next week.
Kazan recently wrapped up filming on He Loves Me, in which she stars opposite Paul Dano, while Stahl-David, who got his big break as the lead in JJ Abrams' Cloverfield, recently appeared on TV shows including My Generation.
Watch Kazan in last year's rom-com Happythankyoumoreplease, playing along Pablo Schreiber a cohabiting couple whose relationship is unsettled by the need to make a handful of pressing decisions rather than just drift comfortably through life.
[youtube]http://www.youtube.com/watch?v=sG3qBqtX50o[/youtube]
Happythankyoumoreplease – Trailer