Movie Photos
X-MEN: DAYS OF FUTURE PAST: Bryan Singer Tweets Quicksilver Tease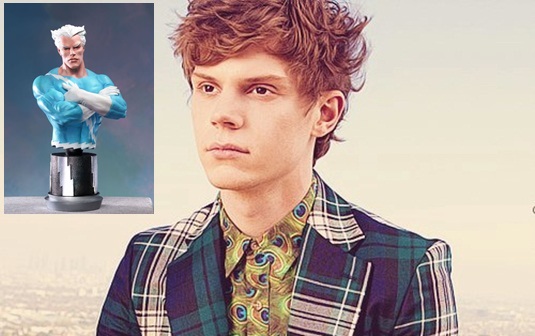 You remember a few months ago, director Bryan Singer broke the news that Evan Peters will be joining X-Men: Days of Future Past as Quiksilver, the super-fast son of Magneto.
This time, Singer who quickly became a social media mastermind only gives a look at a black mailbox.
The name on the mailbox – Maximoff – is the last name of Quicksilver's real name Pietro Maximoff. Since X-Men: Days Of Future Past has not been given an official studio plot synopsis, it remains unclear how the new X-Men movie will actually be using the character.
Joss Whedon has also planned to introduce the character to the Marvel Cinematic Universe with 2015s Avengers sequel.
Maximoff aka Quicksilver is the twin brother of Scarlet Witch aka Wanda and both studios possess the right to include Quicksilver and Wanda in their feature films, but Marvel doesn't have the rights to X-Men so they can't mention the fact that Magneto is Quicksilver's father, and Fox doesn't have the rights to The Avengers so they can't refer to the fact that sparks flying between Quicksilver and Tony Stark.
Check out the image that came with the simple message 'House call. #Xmen #DaysOfFuturePast.'
Besides, Josh Helman (Jack Reacher) has joined the mutant ensemble for a mystery role that is thought to be a significant one.
Starring Ian McKellen, Hugh Jackman, Patrick Stewart, James McAvoy, Michael Fassbender, Jennifer Lawrence, Nicholas Hoult, Anna Paquin, Ellen Page, Shawn Ashmore, Peter Dinklage, Omar Sy, Halle Berry, Daniel Cudmore, Fan Bingbing, Peters, Helman and Boo Boo Stewart, the film hits theaters on May 23rd, 2014.