Movie Photos
THE HOBBIT Entertainment Weekly Cover with Martin Freeman and Ian McKellan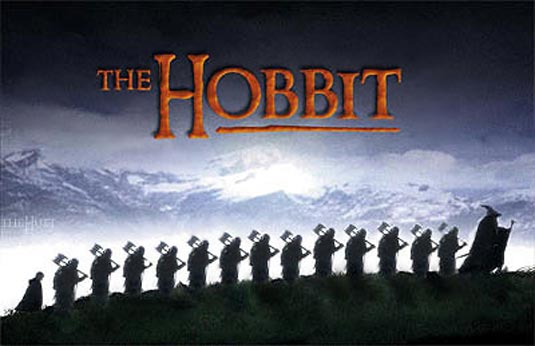 This week's print issue of Entertainment Weekly will give readers a preview of the upcoming impatiently-expected Middle Earth prequel The Hobbit: An Unexpected Journey, with two of its stars on the cover. The magazine has released the cover photo featuring Martin Freeman as Bilbo Baggins and Ian McKellen as wizard Gandalf the Grey. Take a look!
This adaptation of the classic J.R.R. Tolkien novel was split into two movies, with The Hobbit: There and Back Again debuting next December. Director Peter Jackson spoke about expanding the book to give his characters bigger story lines:
"In the movie we want these characters to have story lines and a little more substance than they do in the book. Almost everything we're doing is from Tolkien somewhere, whether it's in the book or the subsequent development that wasn't published in The Hobbit itself."
Star Ian McKellen also added that this two-part prequel will give younger fans a chance to experience Middle Earth for the first time on the big screen.
"A lot of people weren't even born when we were filming Lord of the Rings and only know the movies from watching them on DVD. They'll see Middle Earth on the big screen in The Hobbit, and I guarantee there will be a lot of minds blown wide apart."
The Hobbit: An Unexpected Journey comes to theaters December 14th, 2012 and also stars Cate Blanchett, Saoirse Ronan, Orlando Bloom, Elijah Wood, David Tennant and Christopher Lee.