Movie News
THE HOBBIT: THERE AND BACK AGAIN Pushed to December 2014 Opening Date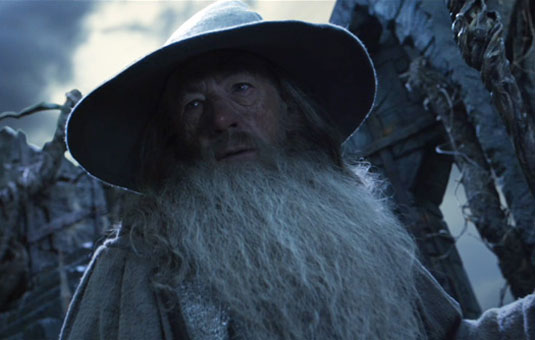 There's a lot of release date shuffling going on right now between the studios, if you've noticed. One moves something big – it causes everything else to shift, especially with so many projects in or going in to production. According to
Deadline
, now Warner Bros / New Line has decided to push back the final movie in
Peter Jackson
's trilogy,
The Hobbit: There and Back Again
, from its original July 18th, 2014 release (same day as X-Men: Days of Future Past) to December 17th, thus avoiding the competition with X-Men and going in line with the Lord of the Rings trilogy dates (every December in '01, '02, '03). The Hobbit: There and Back Again was added as the third movie just last year, originally set to follow The Hobbit: The Desolation of Smaug this December by arriving in July, but it looks like it's back to December as well. In a hole in the ground there lived a hobbit… J.R.R. Tolkien's The Hobbit, being directed by Jackson as three separate movies, is set in Middle-Earth 60 years before Tolkien's Lord of the Rings, which Jackson and his filmmaking team brought to the big screen in a trilogy ten years ago (sheesh! Has it really been THAT long?). The Hobbit follows the journey of Bilbo Baggins, played by
Martin Freeman
, who is swept into an epic quest to reclaim the lost Dwarf Kingdom of Erebor, which was long ago conquered by the dragon Smaug. The films, with screenplays by
Fran Walsh
,
Philippa Boyens
,
Guillermo del Toro
and Peter Jackson, were shot consecutively in digital 3D using the latest cameras. The Hobbit: The Desolation of Smaug lands in theaters in 3D and 48FPS on December 13th, 2013.