Movie News
Keira Knightley Joins Benedict Cumberbatch In THE IMITATION GAME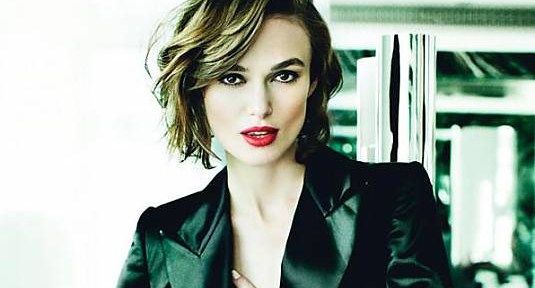 Keira Knightley is a very conservative woman? Yeah, but in the upcoming indie drama titled The Imitation Game! We've just learned that she's set to star opposite previously announced Benedict Cumberbatch in Morten Tyldum's adaptation of Andrew Hodges' definitive biography Alan Turing: The Enigma. Good for her!
So, at this moment we know that Headhunters helmer Morten Tyldum will direct the whole thing from a script written by Graham Moore, which revolves around a U.K. mathematician and cryptographer who helped crack the German enigma code during the final years of World War II, helping the Allies to victory.
Cumberbatch is set to play Turing, an English mathematician, logician, cryptanalyst, and computer scientist who was later prosecuted by the government for being a homosexual and committed suicide.
Knightley, on the other hand, jumps in to play a woman from a very conservative background who forms a complicated relationship with Turing and is there for him until the end.
Teddy Schwarzman is producing with Nora Grossman and Ido Ostrowsky of Ampersand Pictures.
Sounds good? Bad? Boring?
Maybe, but hey – we have Knightley and Cumberbatch on board, what could possibly go wrong?