Movie Posters
Yet Another (Space) Poster For THE SECRET LIFE OF WALTER MITTY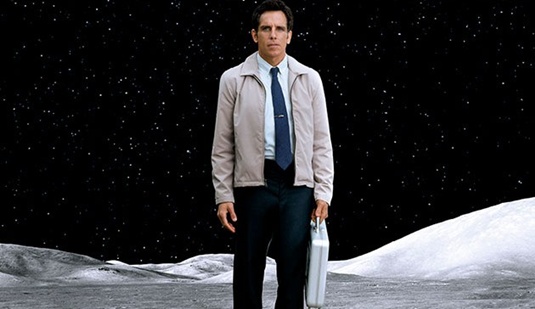 We already saw Ben Stiller and his cute little shark-friend. Then, we saw him running through the air and sitting on a mountain top, and now – time to share another pretty cool poster for his upcoming movie The Secret Life of Walter Mitty. As you're about to see, this time he's in space! Head inside to take a look!
Let us once again remind you that Stiller directs the whole thing from a script written by Steve Conrad, which is based on James Thurber's classic story of a day-dreamer who escapes his anonymous life by disappearing into a world of fantasies.
In other words, Stiller stars as Walter Mitty who, when his job along with that of his co-worker are threatened, takes action in the real world embarking on a global journey that turns into an adventure more extraordinary than anything he could have ever imagined.
Also starring Kristen Wiig, Shirley MacLaine, Adam Scott, Kathryn Hahn and Sean Penn, the movie is set to hit theaters on December 25th, 2013.
As usual – click on the poster to enlarge, and just in case you've missed the official trailer and images from the whole thing, now is your perfect chance to check it out!
Stay tuned for more!