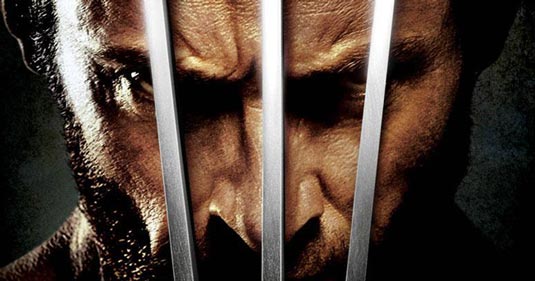 We've all been paying attention to the behind the scenes doings of James Mangold's The Wolverine. Though the story is based on the Chris Claremont and Frank Miller arc—one of my all time favorites—plot details have been relatively sparse. As you're well aware, "based on" means very little sometimes. Now, however, we get a little peek behind the curtain. In the new issue of Empire, producer Hutch Parker talks plot and lets it slip why Logan (Hugh Jackman) winds up in Japan. Here's what Parker has to say on the matter:
"We pick up Logan in a very isolated state, full of self-loathing. He is sought out by a young Asian woman for reasons he doesn't fully understand, who is asking him to follow her to Japan where he is meant to reconnect with someone he spent prison-time with in Nagasaki. And the legacy of that experience—effectively Logan saved him—is that this man is on his deathbed, and is looking to give him a gift, to thank him for the life he's had. But this gift draws Logan into a very complex and very unexpected world within both contemporary Japan, and to some degree the feudal history of Japan. The quality of this story is that it takes Logan on such a challenging personal journey. He's so in isolation, so out of his element. It's a much more powerful distillation of his character than you've seen before. It's why people have always love this particular story."
In a vague way this sounds similar to the Claremont/Miller storyline, but the details have been substantially altered. Still, this description is thematically comparable to the source material. You have Logan in the land of the rising sun, engulfed in the underworld of modern Japan, there's a shadowy woman, and he's delving into as yet uncharted elements of his past that will force him to confront some unpleasant truths. While it may not be an exact replica of a comic storyline, the changes don't make me cringe reading them. Don't get me wrong, I'm definitely concerned (as every decent X-Men fan) and we'll have to wait to see this bad boy until we can be sure, but this is close enough to remain optimistic in a cautious sense, in addition to what I've said earlier – It would be nice to see a depth given to the beloved hero and I think that Mangold intends to do just that. Parker's description also explains why we've seen shots from what we can assume is a World War II camp. The Wolverine also stars Will Yun Lee, Rila Fukushima, Brian Tee, Hal Yamanouchi, Tao Okamoto, Hiroyuki Sanada and Svetlana Khodchenkova. It is set to hit the theaters on July 26th, 2013.