Movie Trailers
Theatrical Trailer For GIRL MOST LIKELY (aka IMOGENE), Starring Kristen Wiig!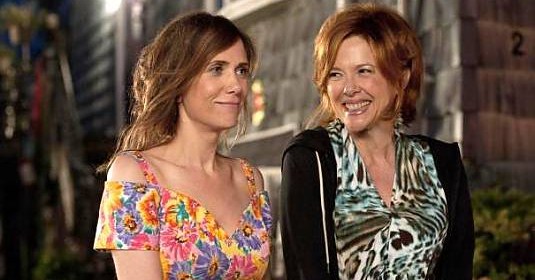 We finally have the official trailer for the upcoming Girl Most Likely comedy (originally titled Imogene) and as usual – we're here to share the fun with you. It's all about Kristen Wiig and her weird character, a woman named Imogene who stages a suicide in an attempt to win back her ex. That's weird, right? But, as you're about to see – she simply doesn't care… Anyway, let me just remind you that Robert Pulcini and Shari Springer Berman directed the whole thing from a script written by Michelle Morgan, which revolves around a promising young New York playwright named Imogene, whose promise has fizzled, thanks to a crisis of confidence. The rest of the story goes like this:
Heavily in denial about being dumped by her society boyfriend, she uses her skill for drama to stage an elaborate fake suicide as an appeal for his sympathy. But her attempt backfires when she's put into the custody of her estranged gambling addict mother and must return home with her to the Jersey shore. Desperate to get back to her Manhattan circle of so- called friends, Imogene must finally deal with her family, including her unique brother, mother's new boyfriend plus a cute young lodger…
Beside Wiig, Girl Most Likely cast also includes Annette Bening, Matt Dillon, Christopher Fitzgerald and Darren Criss, and the movie is set to hit limited theaters on July 19th, 2013. Let us know what you think about this clip & stay tuned for more comedy-updates!