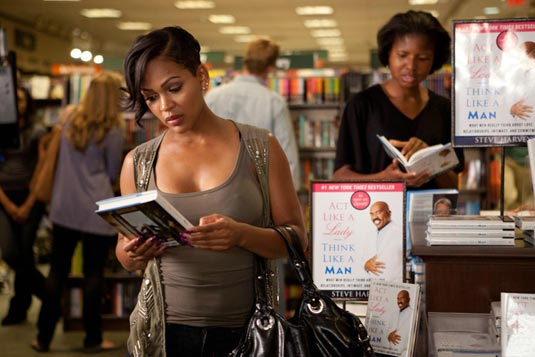 Anyone interested in Think Like a Man Sequel? Apparently, guys from Screen Gems are definitely serious about this comedy, so in case you're a fan of romantic comedies, we have an official update that should cheer you up!
Unfortunately, at this moment there's still nothing about the possible plot, but hey – the sequel is now officially in works, and that's enough for the beginning!
So, at this moment we know that the sequel will be written by Keith Merryman and David A. Newman who penned the screenplay for the first film, while Will Packer will produce via his Rainforest Films banner.
Steve Harvey, who, by the way, wrote the bestselling book Act Like a Lady, Think Like a Man will exec produce the project together with Rushion McDonald and Rob Hardy.
Think Like A Man was released on April 20, 2012 and was the top ranked film of the weekend with a domestic gross of $33.6 million, so no wonder Screen Gems is enthusiastic about the sequel as well.
As usual – we'll keep an eye on it, and you should stay tuned for more details!