Movie News
Third TWILIGHT Film Gets Release Date, New Director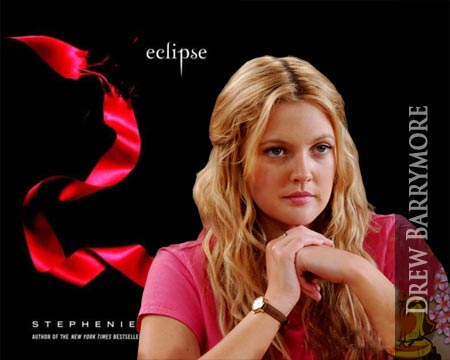 Entertainment Weekly is reporting the rumor that
Drew Barrymore
is in the the line-up of potential directors for the third installment of
Stephenie Meyers
' teen-blood-lust-romance series,
Eclipse
. The actress recently wrapped production on her directorial debut, "
Whip It
", (starring Ellen Page) which is slated to open later this year.
Catherine Hardwicke
turned down the second film from the massively successful Stephenie Meyer franchise because she didn't have enough time or money. Earlier, it has been reported that since "Eclipse" release date is too close to "
The Twilight Saga's New Moon
" and the two movies won't be shot back-to-back, director
Chris Weitz
won't have enough time to direct the two films as he will be in post-production on the first "Twilight" sequel when "Eclipse" starts the lensing. Hence, the third "Twilight" film should look for another director to do the job. But, so far, no one has been attached to the directing part. Based on the third book in Stephenie Meyer's vampire drama saga, "Eclipse" will tell the time when Bella once again finds herself surrounded by danger. Amidst the danger, she is forced to choose between her love for Edward and her friendship with Jacob, with the knowledge that her decision has the potential to ignite the ageless struggle between vampire and werewolf. "
The Twilight Saga's New Moon
" will be released on November 20th, 2009 and "
The Twilight Saga's Eclipse
" will follow only seven months later on June 30th, 2010.