Movie Photos
THIS LOOKS GOOD: Second (More Intense) TV Spot & 20 New Images From THE CALL, Starring Halle Berry & Abigail Breslin!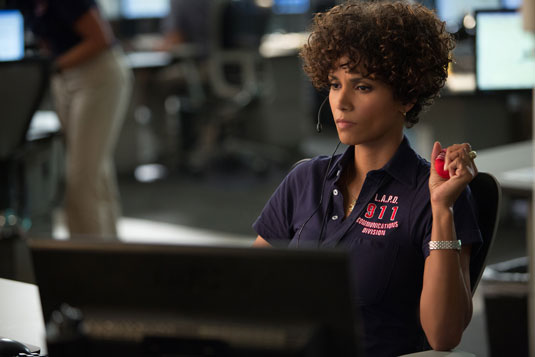 We already shared the first
trailer
for
Brad Anderson
's upcoming movie
The Call
, but (let's be honest) it was all like – look,
Halle Berry
, yeah, ok, right, maybe I'll check it out. Today, we have a completely new TV spot and 20 new images from the whole thing to share, and – now this actually looks like a real
suspense thriller
to me (what can I say – shorter previews are usually more intense)!
Brad Anderson
directed the movie from a script written by
Rich D'Ovidio
which centers on
Halle Berry
's characted – a veteran 911 operator named Jordan. One day she takes a life-altering call from a teenage girl, played by
Abigail Breslin
, who has just been abducted, but soon she realizes that she must confront a killer from her past in order to save the girl's life. As you're about to see this time we have a shorter message from Berry – 
she lost one life, but she will not lose another
! [youtube]http://www.youtube.com/watch?v=IvyfytyQkJk[/youtube] Beside
Halle Berry
and
Abigail Breslin
,
The Call
cast also includes
Morris Chestnut
,
Michael Eklund
&
Michael Imperioli
, and the movie is set to open on March 15th, 2013. Click on the images below to take a better look, and let us know what you think!
[removed by studio request]