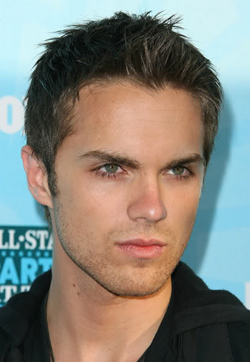 Finally something new about
Footloose
remake!
Thomas Dekker
seems to be the latest top candidate to play Bacon's classic character from the original film. Sounds good? We all remember this 22-year-old actor from
Nightmare on Elm Street
remake, so maybe he could be just the perfect guy to play Ren McCormak, a "dance-happy outsider who shakes up a small town" well-known character from the 1984 original. So what do we actually know about this project so far? We know that
Hustle and Flow
director
Craig Brewer
has signed on to direct a remake for Paramount, the project that initially had been set up for
High School Musical
director
Kenny Ortega
and envisioned as a lighter, musical-theater-style piece. Brewer sought to return the film to its original drama, wrapped up in teen angst, parental control, religious repression, and small-town malaise. When it comes to cast, we know that
Zac Efron
and
Chace Crawford
have both been linked to the film, but in the last few months they've passed. Looks like Efron decided to go in a less musical direction in his career, while Crawford was forced to drop out of the film due to scheduling conflicts with the television show
Gossip Girl
. Let's all remind the story: "
Kevin Bacon
stars as a hip city kid who ends up in a Bible-belt town after his parents divorce. An ill fit for a conservative community where rock is frowned upon and dancing is forbidden, Bacon's character rallies the kids and takes on the establishment. Between a good cast really embracing the drama of Dean Pitchford's screenplay, and director Herbert Ross's imaginative, highly charged way of shooting the dance numbers, you can get lost in this all-ages confection, and you won't even mind Kenny Loggins's bubbly pop. Bonuses include one of John Lithgow's best performances, and Christopher Penn as a good-natured hick who learns to boogie. " Brewer and Paramount President of Production Adam Goodman want to make the movie a straight-up drama, rather than a showcase for singing and dancing. That's why we'll be right here to keep an eye on them, so make sure you stay tuned!