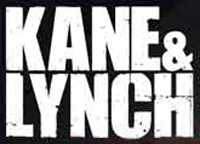 Kane & Lynch
movie has lost director
Simon Crane
just two months before production was due to begin! But wait, that's not all! We still have
Bruce Willis
as Kane, and
Jamie Foxx
as Lynch, and a rumor that movie may now be directed by
Wayne Kramer
! How about that? So, the story goes like this: "Kane is a mercenary. Lynch is a schizophrenic with no past. They meet while being transported to Death Row. When they are attacked and kidnapped by Kane's former team, the ill-matched duo is forced to retrieve a stolen microchip that may hold the key to Lynch's true identity." We must say that this kind of story does look like a big screen spectacle, especially when we know that Willis and Foxx are in the leading roles. No wonder Bruce Willis said the globetrotting crime drama is the best action script he's ever read!
Kyle Ward
was in charge for the script, the games are by Eidos (Tomb Raider) and the producers are Adrian Askarieh and Daniel Alter. We still have no idea what happened with Crane's plans for this movie, but it's being reported that he has dropped out of the game-to-film adaptation over differences with Nu Image/Millennium Films. On the other hand, Wayne Kramer, best known from his last drama
Crossing Over
(starring Harrison Ford and Ray Liotta) could be the perfect choice. Anyway, the most important thing is that the switch has only affected the director's chair, the film's stars (Bruce Willis and Jamie Foxx) and start date are still locked in, with production due to being in August. We'll keep an eye on this adaptation, make sure you stay tuned!