Movie News
Tim Robbins, Mark Ruffalo Deal for Stuart Blumberg's Directorial Debut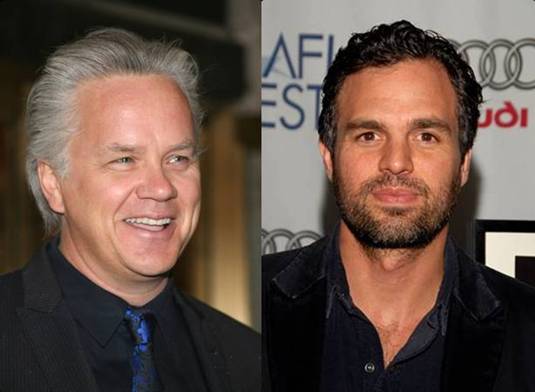 Tim Robbins wants to restart his career once again, finding a way to make us laugh while watching him on the big screen. His name has been attached to the dramedy Thanks for Sharing, the directorial debut from The Kids are All Right co-writer Stuart Blumberg who also penned the script for this feature.
Furthermore, the project joins up Blumberg with Mark Ruffalo who was also  Academy Award nominee  for starring in Kids Are All Right and is involved in new comedy that circles around three sex addicts taking a 12-step course in New York City. The links of friendship between these men help them to overcome the lure and develop important relationships for the first time in their lives.
Gilbert Films produced The Kids Are All Right as well as it will produce Thanks for Sharing.
Filming will start on the project this fall.
Producer Gary Gilbert has to say:
We are delighted to once again be working with Stuart as he makes his directorial debut on this very exciting project. On The Kids Are All Right, he clearly demonstrated an incredible talent for creating exceptional roles while telling original, important and thought-provoking stories."
As for Robbins and Ruffalo they'll both next be seen in superhero films – Robbins has been cast as Senator Hammond, a father of villain Hector Hammond (Peter Sarsgaard) in the upcoming Green Lantern; Ruffalo is currently filming on The Avengers in which he plays Bruce Banner/Hulk opposite Chris Evans, Robert Downey, Jr., and Chris Hemsworth, among others.
Blumberg's other credits include the porn-star comedy The Girl Next Door and MadTV.
Stay tuned and check out the trailer for a portrait of a lesbian family that comes to life in the film The Kids.
[youtube]http://www.youtube.com/watch?v=bdDSqgZ87fM[/youtube]
The Kids are All Right, Trailer HD