Movie News
Tim Roth Is David Cronenberg's KNIFEMAN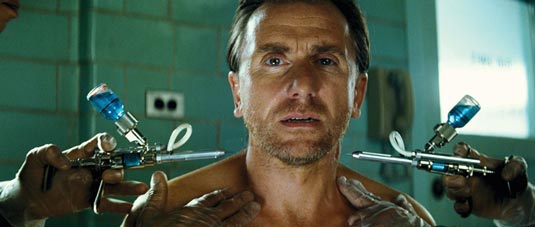 If the news a while back that David Cronenberg was set to direct the pilot and executive produce a new television series about a rogue, self taught surgeon caught your attention, then how about this? The surgeon in question will be played by Quentin Tarantino's favourite, Tim Roth.
Deadline reports that Roth has signed on to play the lead in Knifeman, the upcoming series backed by Media Rights Capital. Sam Raimi is also on board as an exec producer with the story being done by writer-producers Rolin Jones and Ron Fitzgerald.
With the show being produced independently, it is skipping over the whole pilot process and simply going straight to series with the idea being to find a network home after the fact.