Movie Photos
TRANSFORMERS: AGE OF EXTINCTION Reveals Dinobots
So glad we've got news on the next Transformers movie: Weibo member HarryHuo has shared some Transformers: Age of Extinction images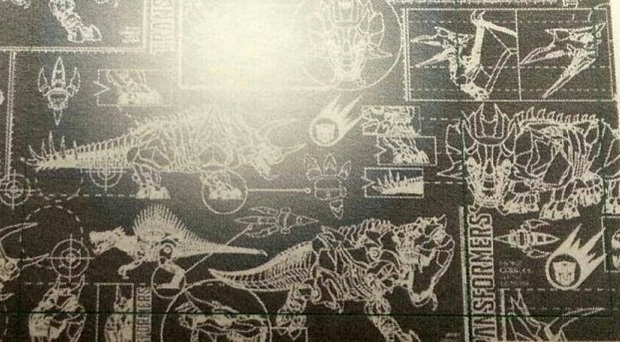 So glad we've got news on the next
Transformers
movie: Weibo member HarryHuo has shared some
Transformers: Age of Extinction
images of what appears to be the Leader Class package prototype for Optimus Prime. Moreover, at least five different Dinobots are also showcased in their dinosaur modes: Tyrannosaurus, Triceratops, Velociraptor, Pterodactyl, and Spinosaurus. Paramount Pictures has paid nearly $200 million to make the
Michael Bay
-directed film happen on the big screen, which means you'll be spending a lot of money on your kids as well when this thing drops this summer. Coming to theaters on June 27th, 2014,
Transformers 4
  stars
Mark Wahlberg, Stanley Tucci, Kelsey Grammer, Nicola Peltz, Jack Reynor, Sophia Myles, Li
Bingbing, T.J. Miller, Han Geng
, and
Titus Welliver
. The first trailer will debut during Superbowl XLVIII which airs February 2nd with 30-second spots said to cost between $3.8-4 million. Check out the images below for the full reveal.