Movie Photos
TRANSFORMERS: AGE OF EXTINCTION Reveals Dinobots
So glad we've got news on the next Transformers movie: Weibo member HarryHuo has shared some Transformers: Age of Extinction images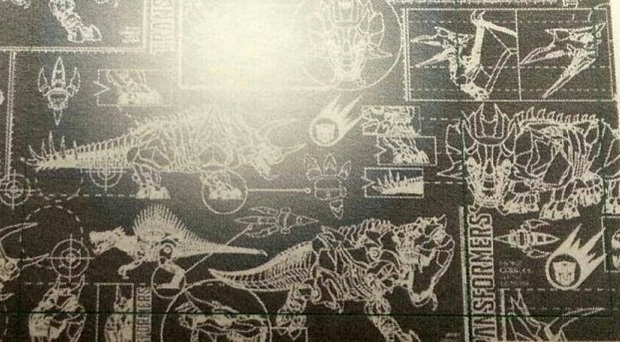 So glad we've got news on the next Transformers movie: Weibo member HarryHuo has shared some Transformers: Age of Extinction images of what appears to be the Leader Class package prototype for Optimus Prime.
Moreover, at least five different Dinobots are also showcased in their dinosaur modes: Tyrannosaurus, Triceratops, Velociraptor, Pterodactyl, and Spinosaurus.
Paramount Pictures has paid nearly $200 million to make the Michael Bay-directed film happen on the big screen, which means you'll be spending a lot of money on your kids as well when this thing drops this summer.
Coming to theaters on June 27th, 2014, Transformers 4  stars Mark Wahlberg, Stanley Tucci, Kelsey Grammer, Nicola Peltz, Jack Reynor, Sophia Myles, Li Bingbing, T.J. Miller, Han Geng, and Titus Welliver.
The first trailer will debut during Superbowl XLVIII which airs February 2nd with 30-second spots said to cost between $3.8-4 million.
Check out the images below for the full reveal.