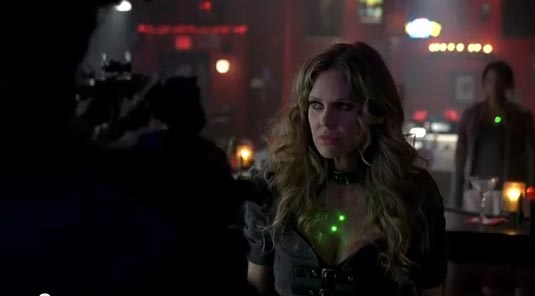 Today, we have a new look at the upcoming sixth season of True Blood. What I'm talking about is, the series' creators have started releasing on-the-set clips featuring Eric, Jason and Alcide, respectively, with tagline 'Waiting sucks". Check them out after the jump.
Pretty little jokers, huh? In any case, these give us a new clue about Season 6 and what might be part of the focus of the story. If these clips are any indication, Season 6 won't be lacking tension.
True Blood returns on June 16th, 2013 on HBO and it stars Anna Paquin, Stephen Moyer, Alexander Skarsgard, Deborah Ann Woll, Joe Manganiello, Kristin Bauer van Straten, Ryan Kwanten, Sam Trammel, Rutina Wesley, Nelsan Ellis, Chris Bauer and others.