Movie Posters
Two Character Posters For IDENTITY THIEF, Starring Jason Bateman And Melissa McCarthy!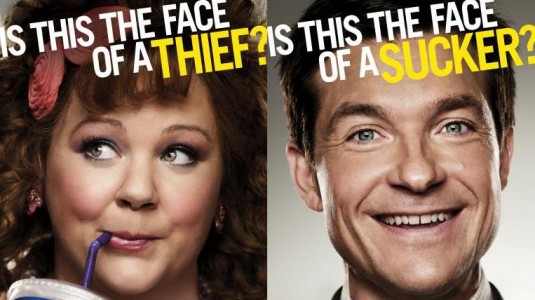 Finally something completely new from
Seth Gordon
's upcoming comedy titled
Identity Thief
! This time, we're here to share two great character posters which, as you're about to see, feature the leading stars of the movie –
Jason Bateman
and
Melissa McCarthy
. Pay good attention on these questions guys, because nothing is ever what it seems…
Identity Thief
stars McCarthy as Diana, a woman who, thanks to unlimited funds, llives like a queen and buys whatever strikes her fancy. There's only one catch: the ID she's using to finance these sprees reads
Sandy Bigelow Patterson
, and belongs to an accounts rep who lives halfway across the U.S. As you already guess, that Sandy guy is Bateman. And he has only one week to hunt down the con artist before his world implodes, so he heads south to confront the woman with an all-access pass to his life. As he attempts to bribe, coax and wrangle her the 2,000 miles to Denver, one easy target will discover just how tough it is to get your name back. The rest of the cast includes
Jon Favreau
,
Amanda Peet
,
Tip "T.I." Harris
,
Genesis Rodriguez
,
Morris Chestnut
,
John Cho
,
Robert Patrick
and
Eric Stonestreet
.
Identity Thief
is set to open on February 8th, 2013.