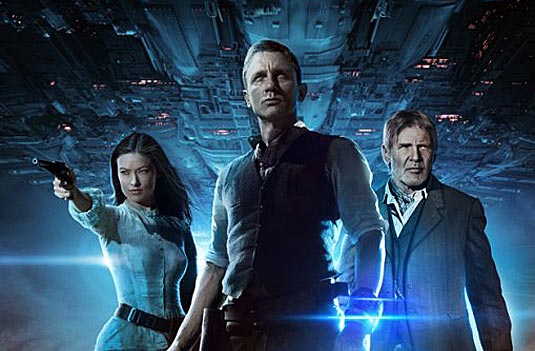 Today we have two new posters for "Cowboys & Aliens," which is based on the graphic novel by Fred Van Lente and Andrew Foley, and stars Daniel Craig, Olivia Wilde, Sam Rockwell, Noah Ringer, Paul Dano, Clancy Brown, Keith Carradine, Adam Beach and Harrison Ford.
The movie is set in the Arizona Territory in 1873 and follows amnesiac gunslinger Jake Lonergan (Craig) who must set aside his differences with the iron-fisted Colonel Dolarhyde (Ford), if they're to stop a menace from waaay outside their territory: alien invaders!
"Cowboys & Aliens", directed by Jon Favreau, will debut at this summer's San Diego Comic-Con before opening in theaters July 29.
For more information check out their official website and Facebook page.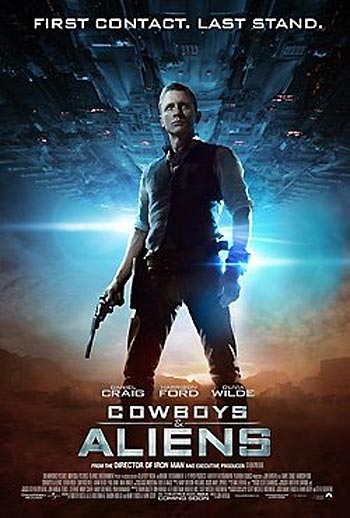 Cowboys And Aliens Poster, Daniel Craig as Jake Lonergan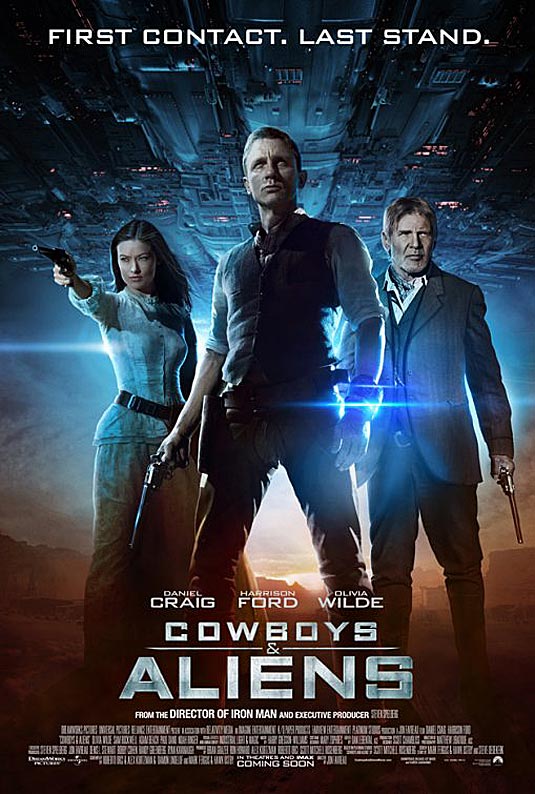 Cowboys And Aliens Poster, Daniel Craig (Jake Lonergan), Harrison Ford (Col. Woodrow Dolarhyde) and Olivia Wilde (Ella)