Movie Photo Gallery has been updated with photos from the red carpet premiere of  Valentine's Day romantic comedy. Check them out below.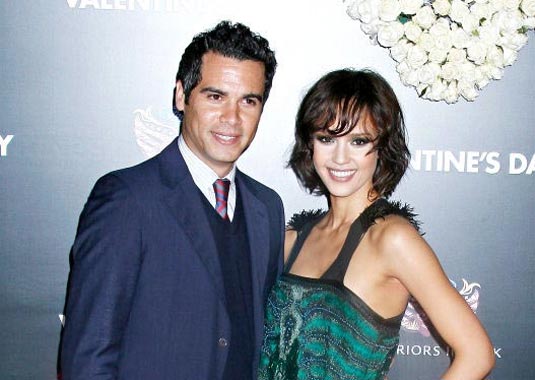 Cash Warren, Jessica Alba Valentine's Day is a romantic comedy film that features one of the largest all-star ensemble casts in cinema history. The film took place over the course of one Valentine's Day. The all-star ensemble casts deals with casually intertwining stories of the heart all through-out the movie.
Ashton Kutcher, Demi Moore

The film is directed by Garry Marshall ("Pretty Woman," "The Other Sister," "Exit to Eden," "Runaway Bride," "The Princess Diaries") from the script written by Abby Kohn and Marc Silverstein. Marshall has put together cast including Bradley Cooper, Patrick Dempsey, Taylor Lautner, Julia Roberts, Jessica Alba, Anne Hathaway, Ashton Kutcher, Jessica Biel, Jennifer Garner, Emma Roberts, Topher Grace, Taylor Swift, Jamie Foxx, Queen Latifah, Shirley MacLaine, Carter Jenkins, George Lopez and many more.
Jessica Biel
Taylor Lautner

See the rest at http://www.moviephotogallery.com The movie will hit theaters, of course, on Valentine's Day – February 12th, 2010.