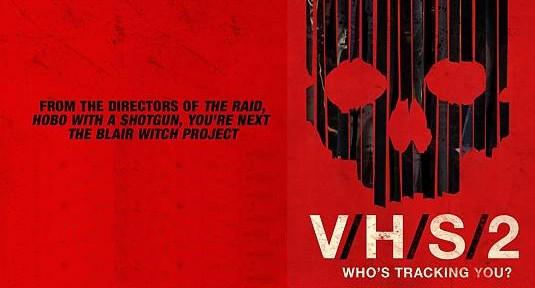 We already shared an awesome red-band trailer for V/H/S 2, now it's time to take another look at the upcoming horror anthology sequel which is set to hit theaters this July. As you already see from our title, this 2-minute video gives us more creepy footage (aliens & zombies included once again), which means it's definitely worth your full attention!
Let us remind you that the movie is the sequel to a 2012 American anthology horror film V/H/S and features a series of found-footage shorts directed by Simon Barrett, Adam Wingard, Gareth Evans, Eduardo Sanchez, Gregg Hale, Jason Eisener and Timo Tjahjanto.
Searching for a missing student, two private investigators break into his abandoned house and find another collection of mysterious VHS tapes. In viewing the horrific contents of each cassette, they realize there may be terrifying motives behind the student's disappearance.
V/H/S 2 stars Kelsy Abbott, Hannah Al Rashid, Fachry Albar, Oka Antara, Devon Brookshire, the movie will be on iTunes/On Demand June 6th, 2013, and is set to hit theaters on July 12th, 2013.
Let us know what you think & stay tuned for more updates!