Movie Posters
Watchmen (Les Gardiens) – Four Clips and International Poster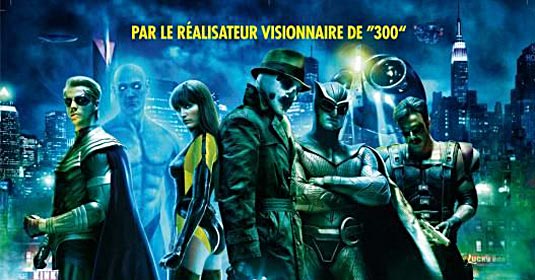 Four great clips and international poster from the upcoming "Watchmen" film have been released.

It all begins with the paranoid delusions of a half-insane hero called Rorschach. But is Rorschach really insane or has he in fact uncovered a plot to murder super-heroes and, even worse, millions of innocent civilians? On the run from the law, Rorschach reunites with his former teammates in a desperate attempt to save the world and their lives, but what they uncover will shock them to their very core and change the face of the planet! Following two generations of masked superheroes from the close of World War II to the icy shadow of the Cold War comes this groundbreaking comic story – the story of The Watchmen.

The highly anticipated flick

is directed by Zack Snyder (of Dawn of the Dead and 300) and is written by David Hayter (The Scorpion King, X-Men, X-Men 2) and Alex Tse.  Stars Malin Akerman, Billy Crudup, Matthew Goode, Carla Gugino, Patrick Wilson, Jackie Earle Haley and Jeffrey Dean Morgan.  "Watchmen" will hits theaters nationwide on March 6, 2009.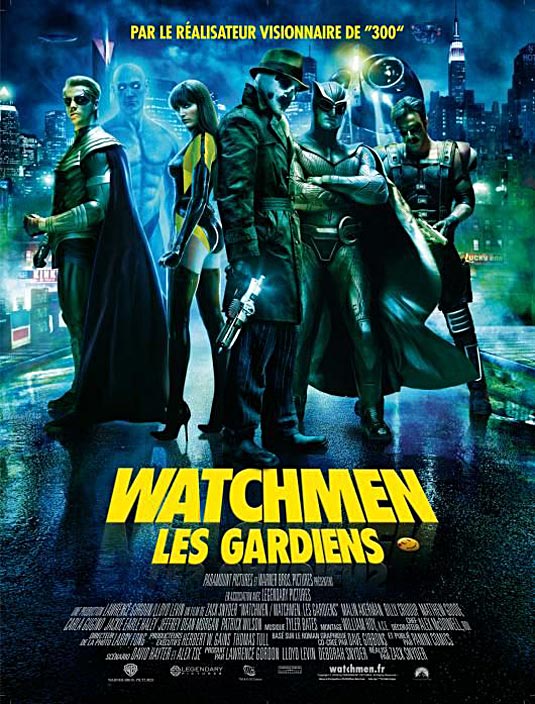 Watchmen: Rooftop Rescue clip
Watchmen: Warning Your Fist clip
Watchmen: A Good Friend clip
Watchmen: Attention Citizens clip