Movie News
Will THE LONE RANGER be "the New Batman"?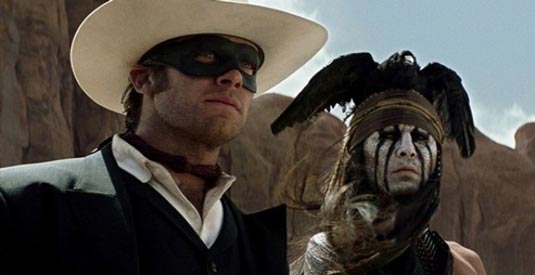 We've heard recently a bit about Disney's long-awaited adaptation of
The Lone Ranger
– mostly regarding the film's production issues. However, the film's star
Armie Hammer
recently offered a bit more insight into the main character, which he describes as a vigilante comparable to Batman and, to a lesser extent, Spider-Man. Here's what the actor had to say for the latest issue of
Empire
magazine: "It's the rock 'n roll Lone Ranger, actually. Our take is darker and more complex, more action-packed and more badass than the old TV show. It's a 21st century version of the character you know. There's a little of the Dark Knight in him. There's less moral ambiguity, but there are definite similarities. They're both vigilantes who feel they have to wear a mask to serve justice because the people who are supposed to be doing it aren't. I think The Lone Ranger will always resonate with people as a seeker of justice in the same way Spider-Man or Batman does. And I think we're doing a great job of making the character accessible to everyone, from the seven-year-old kid who brings his cap gun to the theatre to the 80-year-olds who remember the original radio show." Directed  by
Gore Verbinski
, The Lone Ranger is currently set for July 3rd, 2013 release and it also stars
Johnny Depp
,
Helena Bonham Carter
,
William Fitchner
,
James Badge Dale
and others.