Movie News
Woody Allen and Roberto Benigni in Allen's Next Movie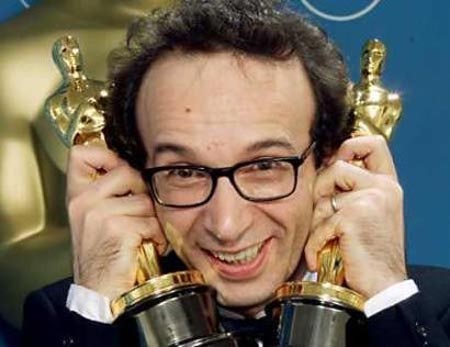 Yeah, this is the same mysterious project we wrote a couple of weeks ago. Woody Allen's upcoming and still untitled film already has quite interesting cast on board.
As you all know, Penelope Cruz, Alec Baldwin, Jesse Eisenberg and Ellen Page are all involved in this "comic picture, an out-and-out comedy" (that's exactly how Allen describes the whole thing).
But, I'm sure you'll be happy to hear that Oscar-winning Roberto Benigni (Life Is Beautiful) is attached to star in it, as well.
Woody Allen will direct from his own screenplay, with Letty Aronson and Helen Robin. In addition to writing and directing, Allen plans to star in the film as well.
According to some rumors, the title of the comedy could be The Wrong Picture, and as you already know, it will shoot in Rome, because Allen has declared New York City, the site of a majority of his most famous films, as now too expensive to shoot films in.
In an interview with USA Today, when asked about the cast, Allen explained: "You are leaving out Roberto Benigni" and added:
"The greatest of all my favorites – me. I'm going to be in it, too, I'm still casting and I'm sure there will be some others."
At the end, let me remind you that the movie will start shooting in Rome this summer.
And, as usual, we'll keep an eye on it, so make sure you stay tuned!