Movie Trailers
X-MEN: DAYS OF FUTURE PAST Brief Footage
In anticipation of a day of 'exclusive reveals' Bryan Singer took to Instagram to show off a brief look at some new footage from X-Men: Days of Future Past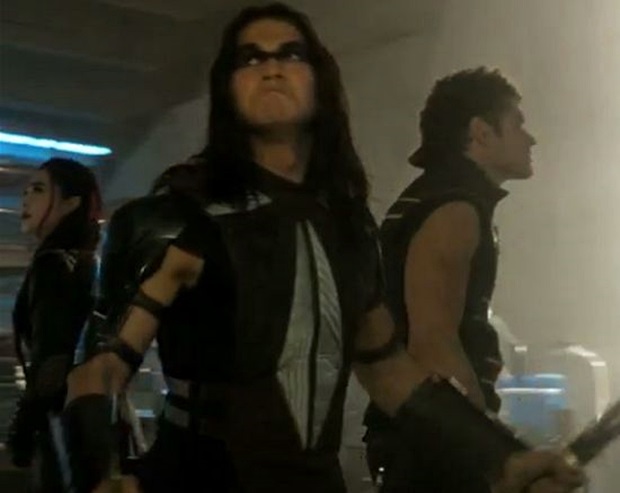 Not really interested in a teaser for a teaser, but keep your eyes peeled while watching , because the clips go by quick. In anticipation of a full day of 'exclusive reveals' on Monday, January 27th director
Bryan Singer
took to Instagram to show off a very brief look at some new footage from
X-Men: Days of Future Past
. It's hopefully a new trailer released similar to the way the first trailer a few months back was teased with a short video a few days early. Among those seen in the clip are the original stars
Patrick Stewart
(Professor X),
Ian McKellen
(Magneto),
Hugh Jackman
(Wolverine),
Jennifer Lawrence
(Mystique) along with the new cast members
Boo Boo Stewart
and
Fan Bingbing
as Road Warrior-esque mutants Warpath and Blink. The highly-anticipated film also stars
Halley Berry, Nicholas Hoult, Anna Paquin, Ellen Page, Shawn Ashmore, Peter Dinklage, Omar Sy, Daniel Cudmore
,
Adan Canto, Josh Helman
and
Lucas Till
. They join forces with their younger selves from
X-Men: First Class
, in an epic battle that must change the past – to save our future.
X-Men: Days of Future Past
comes to theaters May 23rd, 2014. http://www.youtube.com/watch?v=zse2AydiVYY&list=PLelK7aEMtfK2wpv7tv472alrDpNwO_0jw Also check out the sequel's official Twitter page promoting a 'day of surprises.'
The first of its kind, a special reveal by @EmpireMagazine and the #XMen cast is coming up on January 27th! #Empire25 pic.twitter.com/36mCldNjeN

— X-Men Movies (@xmenmovies) January 22, 2014