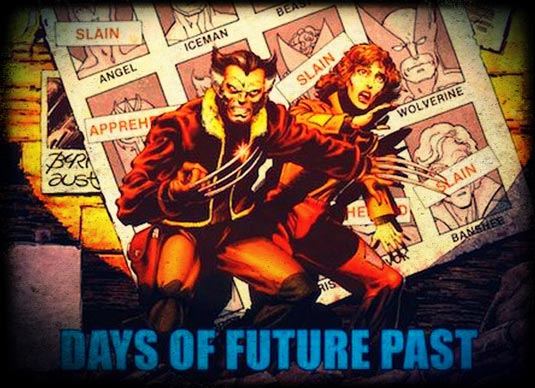 Director Bryan Singer has 'reactivated' his Twitter account lately, in order to share the latest updates on X-Men: Days of Future Past with the fans, even confirming earlier this week that Ellen Page (Kitty Pryde), Anna Paquin (Rogue), and Shawn Ashmore (Iceman) have signed on to reprise their roles from previous sequels.
Today, the filmmaker has shared one of the immense set designs he is working on, while in pre-production in Montreal. While he wouldn't specifically say which set this is, you can check it out below and guess for yourself:
X-Men: Days of Future Past comes to theaters in 2014 and stars James McAvoy, Michael Fassbender, Rose Byrne, Jennifer Lawrence, Nicholas Hoult, Patrick Stewart, Ian McKellen and Hugh Jackman.
Going through set designs at Mell's studio in Montreal. twitter.com/BryanSinger/st…

— Bryan Singer (@BryanSinger) January 30, 2013

— Bryan Singer (@BryanSinger) January 30, 2013