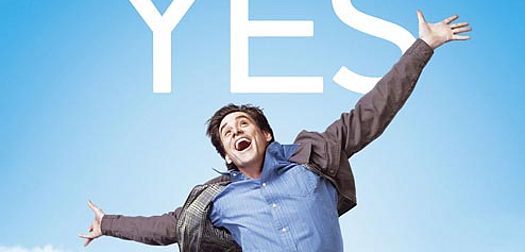 Carl Allen is a man who must say 'yes' to anything and everything.
Here we have today a new trailer for Jim Carrey's comedy "Yes Man" directed by Peyton Reed and written by Jarrad Paul, Nicholas Stoller and Andrew Mogel.
The movie also stars Zooey Deschanel, Danny Masterson and Terrence Stamp.
[flv]http://cache01-videos02.myspacecdn.com/58/vid_4fd26427ec926088de9270fb348cf8e6.flv[/flv]
"Yes Man" arrives in theaters on December 19th 2008.