What a busy man! Almost every third report has the name of
Zach Galifianakis
in it!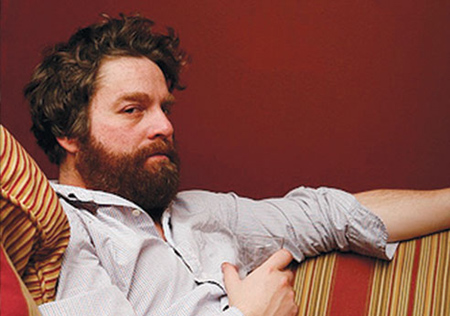 Today we're here to add another comedy to his "to-do" list. The project is titled
Reply All
. DreamWorks is behind the whole thing and Galifianakis plans to produce and star as well.
Phil Johnston
will pen the script, and serve as executive producer. So, when you see this kind of title, you already guess what the story centers on "a guy who hits the 'reply all' button to an indiscreet e-mail, and then has to deal with the repercussions." Horror or comedy? For all Galifianakis fans out there, little reminder, Galifianakis will next be seen in
Dinner for Schmucks
, followed by Anna Boden and Ryan Fleck's
It's Kind of a Funny Story
on September 24th, then opposite
Robert Downey Jr
. for the road trip comedy
Due Date
starting November 5th, 2010. And, we already reported that the sequel to
The Hangover
is set to shoot this November in Thailand.
Reply All
is something we'll keep an eye on so stay tuned!